The team of staff within nursery are carefully chosen to reflect a balance of qualifications, experience and abilities, regardless of age, sex, disability and ethnicity.
All staff are fully checked for suitability through the Disclosure and Barring Service (DBS) before they are able to work alongside the children.
The primary role of the Disclosure and Barring Service is to help employers make safer recruitment decisions and prevent unsuitable people from working with vulnerable groups including children.
The DBS established under the Protection of Freedoms Act 2012 and merges the functions previously carried our by Criminal Record Bureau (CRB) and Independent Safeguarding Authority (ISA).
The Management Team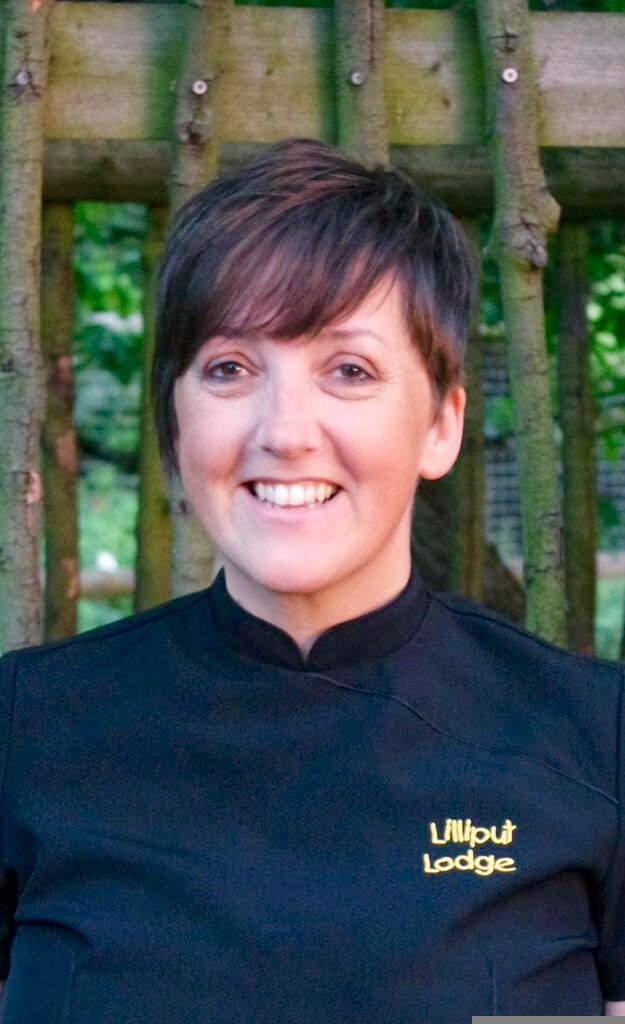 Jennie Pallett (BA Hons) Owner & Early Years Consultant
"Hi I'm Jennie! After over 30 years experience in childcare I feel blessed everyday with the opportunity to provide quality support for many young children in their early years and their families! I am very proud of Lilliput Lodge and all that we have to offer so please do come along and see us, you are guaranteed to be met with a very warm welcome!"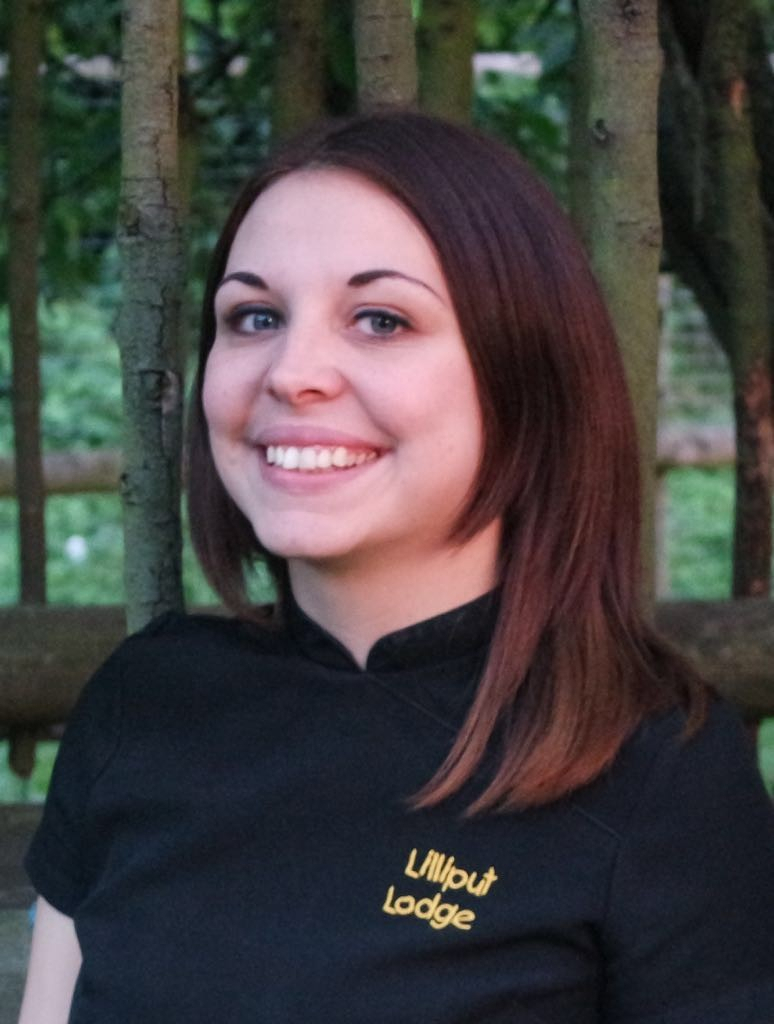 Gemma Parker (BA Hons) - Operational Manager
Designated Safeguarding Lead
"Hi, I'm Gemma! I have been a part of the Lilliput family for over 13 years, starting my journey as an apprentice and now very proud to say I am the Manager of this wonderful nursery! I have a passion for early years education and love to support the team to create an exciting, stimulating provision where all children are nurtured to reach their full potential."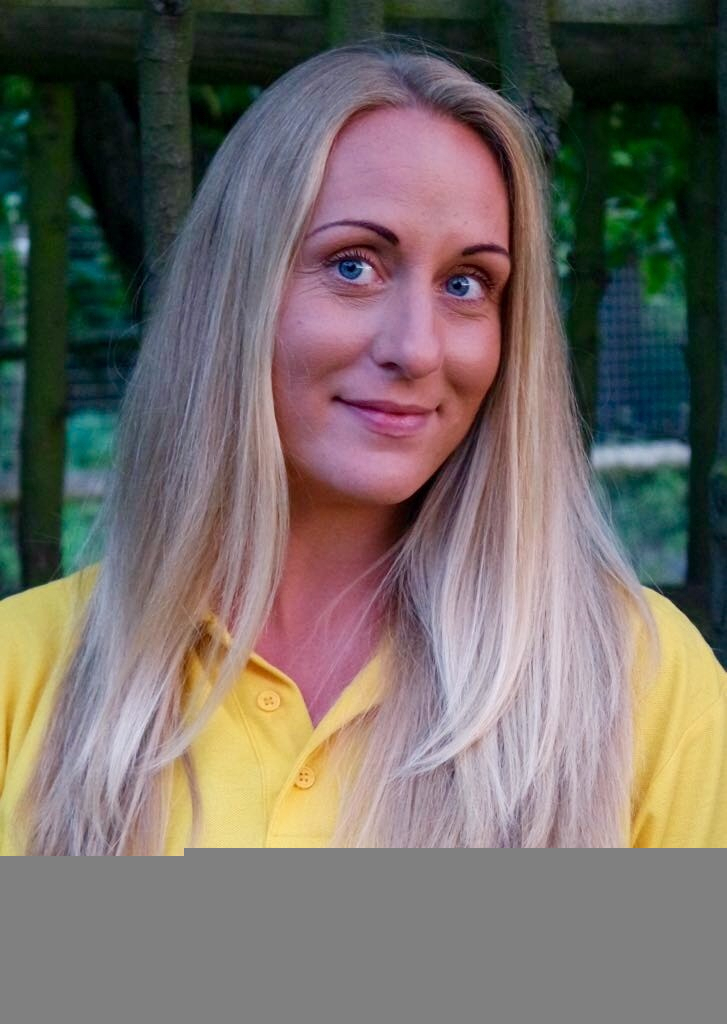 Marie Macbeth (Level 3) - Deputy Manager - 3-5's Leader - Provision Co-ordinator
Behaviour / Forest School Leader / Lead Officer for Health &Safety / ENCO
"Hi, I am Marie! I have been at Lilliput for over 14 years and have loved every moment of my time here! I love to get engaged in children's play, letting them take the lead and seeing where it takes us! I am Lilliput's Forest School Leader and have a real passion for supporting children to learn through engaging outdoor play and discovery and I am also the Room Leader for The Woods and take pride in supporting our oldest children as they prepare for their transition into Reception. In my role as Deputy Manager I also get to spend time across the whole nursery supporting the team to develop their provision in order to ensure it is exciting and engaging for the children as well as supporting with planning and assessments to ensure that they are accurate and reflect a true picture of each and every child in our care."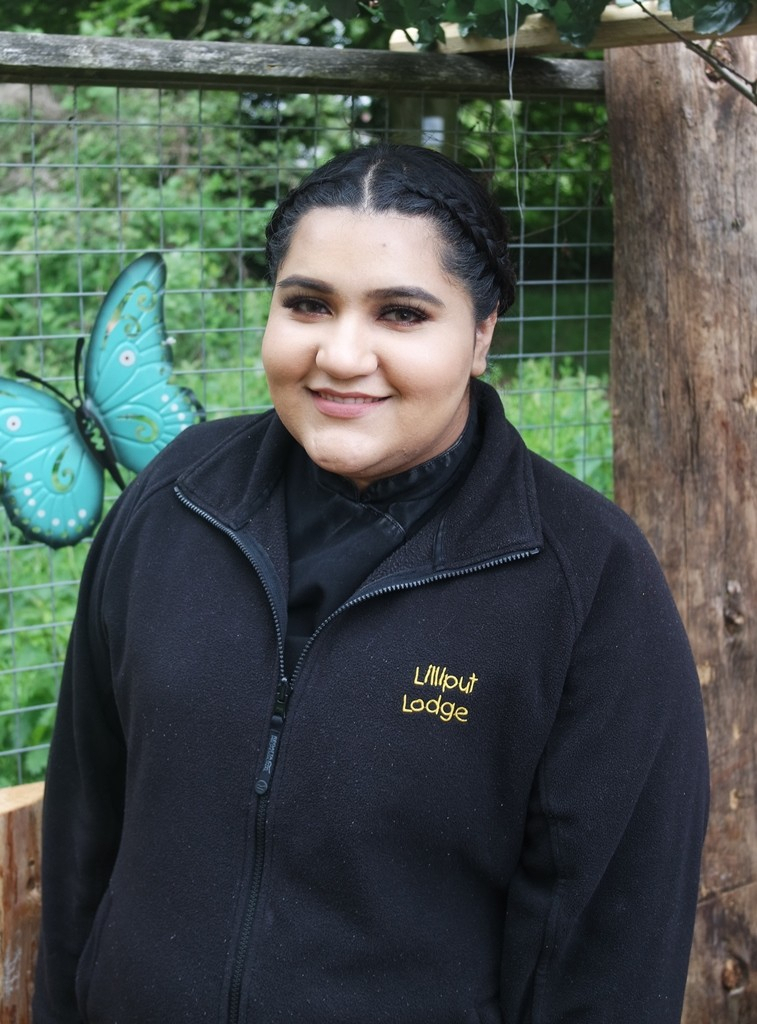 Samreena Daud (Level 3) - Deputy Manager - Team Leader
0-3's Leader /Student Co-ordinator / SENCO
"Hello, I'm Sam! I am fascinated by the impact that quality early years education and care can have on young children and in particularly how important it is to ensure that the children receive the right opportunities to stimulate their growing minds! I spend a lot of time developing warm and nurturing relationships with the children in my care, ensuring that all of our children feel safe and secure in an environment that is bursting with love! You will often find me outdoors with the children, exploring our wonderful surroundings and getting messy in the mud, sand and water play! As a member of the Senior Management Team, I also offer support across the whole nursery and take a lead in staff and student monitoring and supervision."
Emma Hambleton (Level 3) Base Room Coordinator- The Hollow

"Hi there, I am Emma! I currently work in The Hollow with our busy toddlers! As Base Room Coordinator I also support Marie in developing the provision in The Hollow and aim to always ensure that there is an array of engaging, challenging and fun-filled activities on offer to ignite the children's awe and wonder in the world around them!"

Amy Lovelock (Level 3) - Base Room Coordinator - The Nest
"Hi there, this is Amy and I work in The Nest with our beautiful babies! After completing my apprenticeship here and gaining vital experience I am now proud to say that I am the Base Room Coordinator! It is such a special privilege to be able to support our youngest children in their transition to nursery and I spend lots of time singing songs and giving cuddles and tickles to our little ones! I find it very rewarding knowing that I am making a difference during these precious first few years of life."

Early Years Educators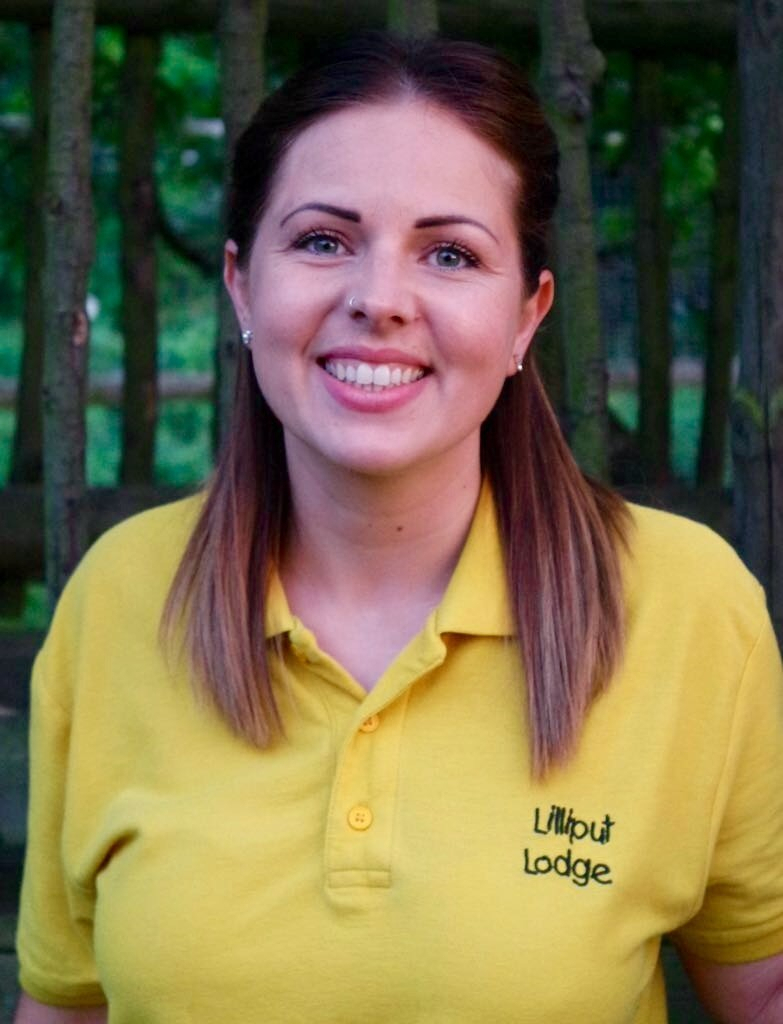 Kelly Dolan (Level 3) - Early Years Educator

"Hi, I'm Kelly! Throughout my years of working at Lilliput I have gained experience across all age groups! I can currently be found in The Woods where I enjoy supporting the children with their learning! I love to plan meaningful experiences for the children, ensuring I take time to get to know both the little ones and their families so to better meet individual needs. I am also the Literacy Co-ordinator and so focus upon supporting children's early literacy skills, from recognising environmental print to playing with words and sounds!"
Awaiting Image
Kelly Butts (Level 5) - Early Years Educator

"Hi, I'm Kelly! I work in The Woods and am fully committed to providing our oldest children with a fun, educational experience which is bursting with exciting outdoor learning! I have a passion teaching and find the Pre-School very rewarding in particular, especially supporting children to develop their confidence and independence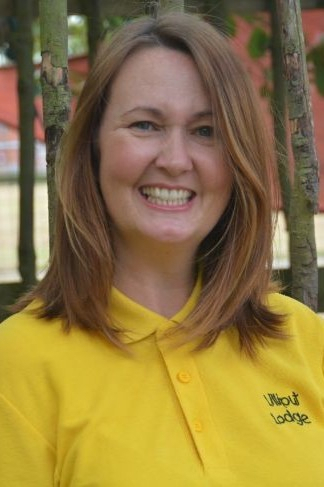 Becky Fowmes (Level 3) - Early Years Educator
"Hi there, I'm Becky! I work within The Hollow and I also support a child with extra needs on a one to one basis. I first came to Lilliput as a parent and soon began to love the nurturing and organic environment that my son came in to. When the opportunity came for me to work at Lilliput, I found a new passion for early years and educating children. Most days you will find me either acting out our favourite stories in the garden with the children or supporting children's communication and language through lots of fun and exciting games and activities!"
Awaiting Image
Amelia Parsons (Level 5) - Early Years Educator

"Hi, my name is Amelia and I work in The Hollow! I began my time at Lilliput as a student on placement for University. I loved it so much and was fortunate enough to gain an opportunity to join the team permanently. I love spending time supporting play and learning and am always thinking of new ways in which to develop the environment in order to provide children with an inspiring and exciting base from which their curiosity can blossom!"
Hannah Butts (Level 3) - Early Years Educator
"Hi, I am Hannah and I work in The Hollow with our busy toddlers! It is great to see the children moving up from The Nest and watching them grow and become more independent as they really start to develop their own personalities and sense of curiosity! I especially enjoy providing messy play activities and supporting the children to explore through their senses. I also enjoy taking the children to the farmyard and helping them to learn more about real animals and how to care for them!"

Early Years Support Practitioners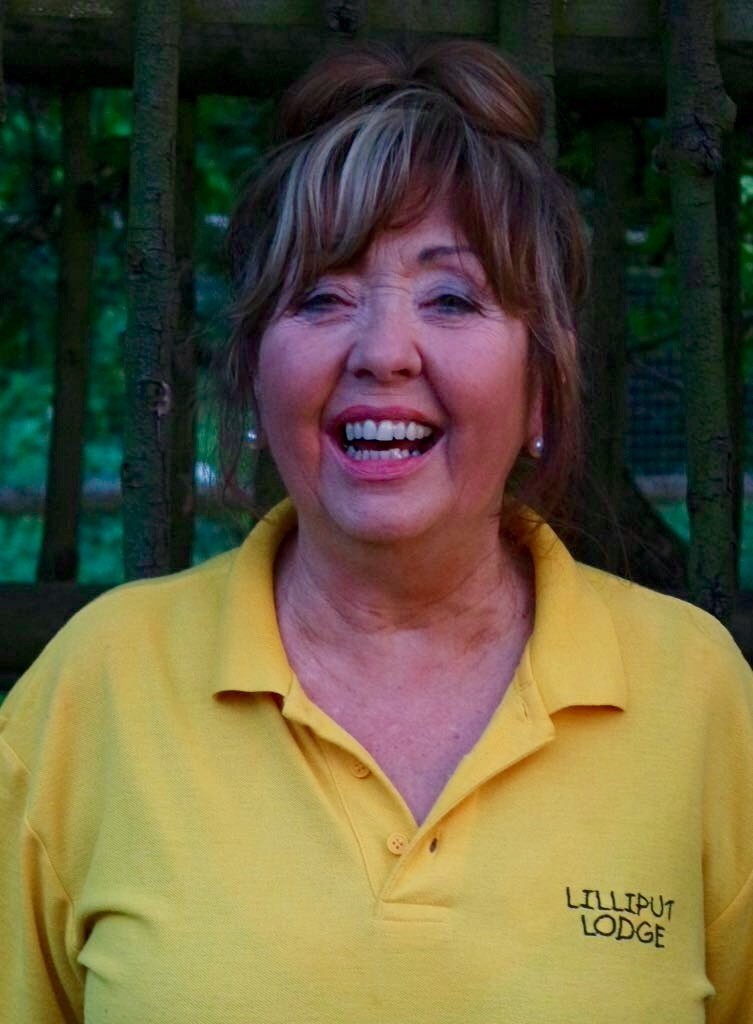 Jean Forrest (Level 1)
"Its me Jean! Those of you who know me will know that I am Lilliput Lodge's very own burst of sunshine! I am always full of energy and smiles and will ensure that each child settles in to nursery life and is fully engaged in all that there is on offer! I have an infectious laugh and a real sense of fun and love spending my afternoons with the little ones, making a difference to their early years!"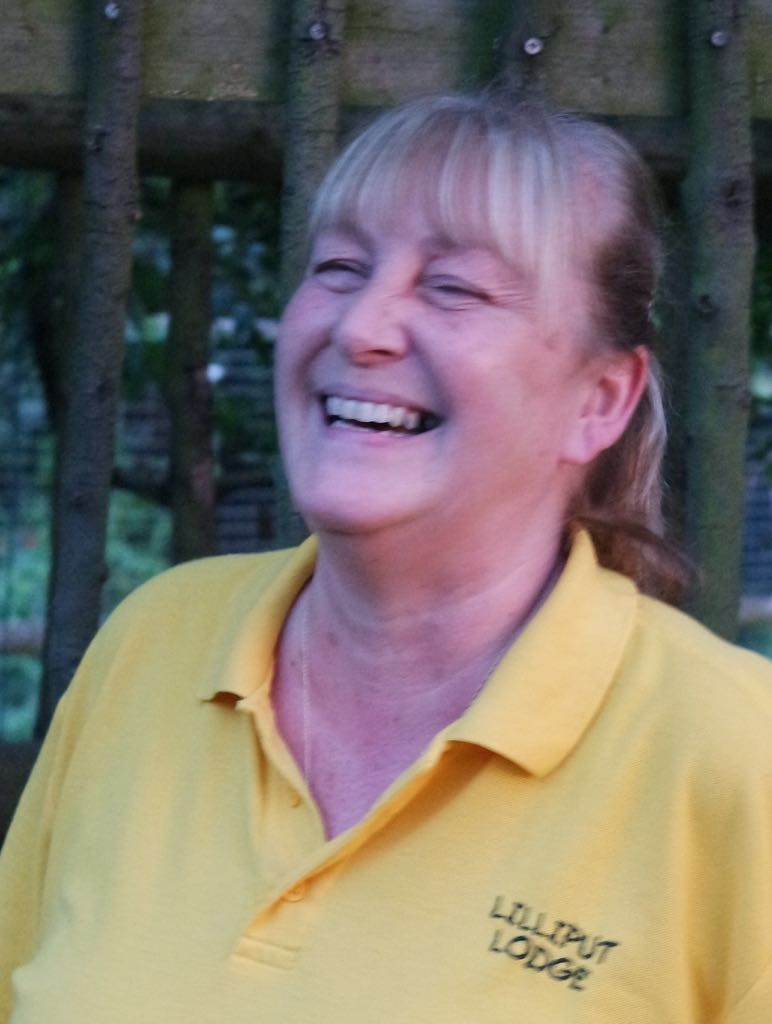 Jan Collins (Level 1)
"Hello, I'm Jan and I am one of Lilliput Lodge's most long serving members of staff! I love seeing how much the children change and grow during their time with us and am always on hand to offer any support that may be required across nursery! I am also one of the nursery cleaners and so work hard behind closed doors to make sure that Lilliput is always clean and tidy too!"

Wonetta Harris (Level 3)
"Hello, I'm Wonetta! I am a qualified practitioner and have worked at Lilliput for over 12 years. I start each day in The Nest, ensuring I have an opportunity to support children's learning and development before I head into the kitchen and step into my role as Nursery Cook! I love providing healthy and nutritious meals for our little ones and seeing the plates come back empty! It is great to have a dual role and I love that I still get to have plenty of cuddles with the children as well as supporting their health and wellbeing."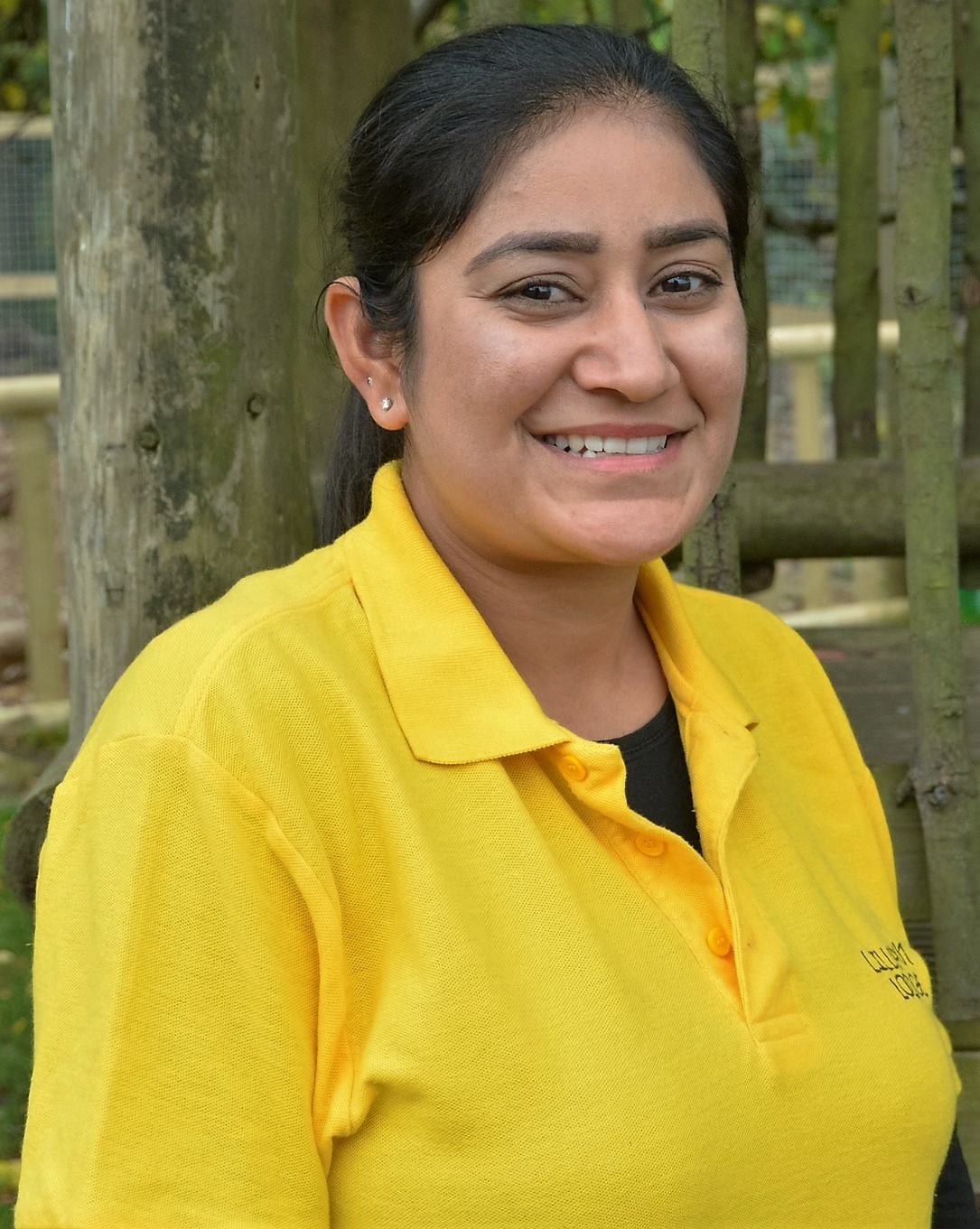 Rajwant Kaur (Level 3)

"Hello everybody, I'm Raj! With my warm and welcoming smile I am always on hand to offer reassurance to parents and plenty of cuddles for the babies in The Nest! I love being the children's playmate, always becoming involved in their explorations and expanding their understanding of this brand new world! I pride myself on my ability to offer support to parents who inevitably may find it difficult when their babies start nursery for the first time. I am here to make our babies and parents first experience of Lilliput a happy one!"
Awaiting Picture
Chloe Preece (Modern Apprentice)
"Hi there, this is Chloe! I work in The Hollow and I have been an apprentice here at Lilliput since September 2021. Working with children is something that I have always wanted to do and I love that Lilliput has given me that opportunity. I come from a family of Early Year's professionals and so fully understand how special these first years are! I also have a passion for helping children with additional needs and you will find me spending lots of 1-1 time with those children who need a little more support.
Awaiting Picture
Esha Kauser (Modern Apprentice)
"Hi there, this is Esha! After helping my family care for foster children, I decided that working in Early Years is the career for me! I work in The Woods and I am really enjoying completing my course and learning more about how young children grow and develop. I love to get stuck in with all of the activities and helping the pre-schoolers to develop their skills across all areas of the EYFS.
Awaiting Picture
Tahmida Khatun (Modern Apprentice)
"Hi there, this is Tahmida! I work in The Nest and I am working towards my Level 2 qualification. It is great supporting our youngest children to discover the world around them and I especially love giving them cuddles and singing with them! The best thing about working here is the special bonds that I have made with the children, watching them grow, change and develop!"
Awaiting Image
Emily Parsons (Level 1)

"Hi, my name is Emily and I work in The Nest and The Hollow! I love spending time with the children at Lilliput alongside my studies at University and especially enjoy all of the wonderful opportunities for outdoor play! It is great to be able to observe the children as they discover the world around them and to provide stimulating activities in order to support children across all areas of learning and development."